About Us
Staff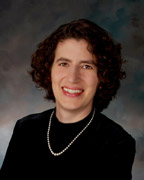 Allison Fromm, Director, has directed choral ensembles at Yale University, Dutchess Community College, Boston University, and the University of Illinois. As founding Director of Joyful Noise, she was named Philadelphia Eagles 2002 Community Quarterback runner-up. In Champaign, Illinois she initiated the Exodus and Whirlwind interfaith arts organizations and established the Whirlwind Interfaith Choir and Shabbat Singers. A graduate of Yale and Boston Universities and a doctoral candidate at the University of Illinois, she is currently writing her dissertation: Aaron Copland's "In the Beginning": Context and Creative Process.
Cathy Sonnenberg, Associate Director, attended the New England Conservatory of Music on a full scholarship. She studied piano with Veronica Jochum and Theodore Lettvin, and chamber music with Benjamin Zander. She sang in the Conservatory chorus directed by renowned choral conductor Lorna Cooke DeVaron and under the baton of Seiji Ozawa of the Boston Symphony Orchestra.
Cathy has given piano recitals in the Canary Islands, Madrid and Boston, played cabaret shows in Philadelphia, and conducted and accompanied Camden Catholic High School's chorus. She performed in the Liberace Revue at the Tropicana in Atlantic City and served the Marian Anderson Historical Society as pianist for the unveiling of the Marian Anderson Stamp at the Kimmel Center in Philadelphia. She has also accompanied NY City Opera baritone Robert McFarland.
Cathy is director of SAIL SINGS, a choir composed of people with disabilities, sponsored by Jewish Family Services in Cherry Hill, NJ. Formerly organist at Embury Methodist Church in Collingswood, NJ and St. Mark's at the Crossing Episcopal Church in Williamstown, NJ, Cathy currently serves as Organist at St. Bridget's Catholic Church in Glassboro, NJ. She accompanies music students at Rowan University and is the mentor for pianists and instrumentalist at The Arts 4 Teens Festival at Rutgers University, Camden, NJ.
Rob Kennan, Delaware Director, received his Bachelor of Music Education degree from Shenandoah University and a Master of Music degree in French horn performance from the University of North Texas. He serves as an accompanist, singer, and hornist for musical ensembles in the northern Delaware area, including Delaware Valley Chorale, Wilmington Community Orchestra, Northern Delaware Oratorio, and OpusOne. Mr. Kennan is the Director of Music at St. Paul's United Methodist Church in Wilmington, where he directs children's, youth, and adult vocal and handbell choirs, as well as orchestra, and worship band. Formerly Director of Music of First Baptist Church in Haddonfield, New Jersey, he also served as accompanist for ChildrenSong of New Jersey. Rob is active in the community as a composer, arranger, freelance musician, and private instructor.
Mark Gary, Guest Conductor, received his undergraduate degree from Morehouse College in Atlanta. He has earned masters' degrees from the University of Illinois in both Choral Conducting and Vocal Performance. With the University of Illinois Opera Theater, Mark has sung the tenor roles of Dr. Blind in Die Fledermaus, Don Curzio in Marriage of Figaro, Daniel Buchanann in Street Scene, and Ferrando in Cosi fan Tutte. He has also appeared as soloist with the Quad Cities Symphony, The University of Illinois Symphony and Oratorio Society, Sinfonia da Camera, the Baroque Artists of Champaign-Urbana and the Lansing Symphony Orchestra.
Equally at home on the podium, Mark has conducted and prepared choral ensembles in Pennsylvania, Georgia, Illinois and Michigan. He has served as Director of Music Ministries at Solebury United Methodist Church, the Presbyterian Church of Okemos and as Artistic Director of the Swarthmore Chorale. Currently, he is pursuing a DMA in Choral Conducting at Michigan State University.
Victoria McGrath, Special Projects Manager, volunteered with Joyful Noise for three years prior to joining our staff. In high school, she sang with All South Jersey and All State Choirs, and performed in Poland and Russia with the Moorestown Madrigals. A cum laude graduate of Wheaton College in Massachusetts, Victoria earned a B.A. in Music Performance and was awarded the Garabedian Senior Prize. She earned a degree in Business Administration, and completed three years' study at Asbury Theological Seminary. An accomplished soloist, Victoria has sung, conducted and played bells with the choirs of First United Methodist Church in Moorestown, NJ, for over 30 years.
Victoria and her husband have three children, two of whom have Asperger's and one who was born with Down Syndrome. She has served as Bancroft's Volunteer Chaplain and continues to support the residents and staff, whom she has come to love deeply.